Difference between revisions of "Main Page"
From AtomicTorchWiki
---
Latest revision as of 00:20, 12 June 2020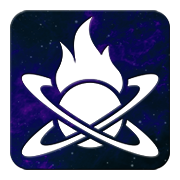 Welcome to AtomicTorch Studio wiki!
Links:

Note: This wiki is work in progress and is in no way complete. We are only starting adding content here, for now mostly for our own reference. But if you would like to help - feel free to create an account. Any help with adding additional materials or organizing what's already here is appreciated!
CryoFall Wiki
Get the game
Articles

You can find additional information about CryoFall on the official website.

Please note that the official CryoFall wiki is hosed at https://cryofall.gamepedia.com.

Additional articles:
| Get the game | The game | Modding | Tutorials |
| --- | --- | --- | --- |
| You can find additional information about VoidExpanse on the official website. | | | |
| Get the game | The game | Game content |
| --- | --- | --- |
| Dinocide is currently in development. You can find all information about the game on the website. | | |
AtomicTorch Studio technology wiki
| Information | Projects |
| --- | --- |
| Aside from the game projects AtomicTorch Studio also develops certain software projects to aid its game development needs. These projects are mostly intended for internal use, however our latest work (RENKEI Engine) is quite a powerful tool by itself which might interest other developers as well. Hence we decided to make the information available publicly. | |
Editing wiki